Dentist in Dallas, TX
The brief descriptions below are designed to familiarize you with our staff's training, professional credentials and work experience.
Dr. Kevin Nguyen, DMD

Dr. Kevin Duc Nguyen graduated from Boston University Goldman school of Dental Medicine in 2009. He practices general dentistry, implant and Fast Braces. His goal is to educate patients about their oral health and to provide them with affordable dental treatments. Dr Nguyen has always continued to take advanced dental seminars to keep abreast with updated technologies and dental procedures.

Dr. Nguyen enjoys spending time with his family and his dog. He loves outdoor activities. Dr. Nguyen is an avid cyclist. He rode 140 miles from Boston to Cape Cod. While living in Boston he rode the Tour of New England, which was a 380 mile bike Trek around Massachusetts, Rhode Island, Connecticut, Maine, Vermont and New Hampshire for 3 days.
Maria Peinado, RDA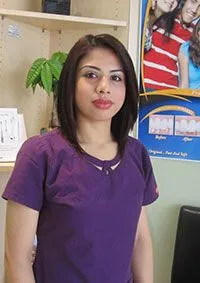 Maria received her Dental Assistant license early in 2013 and has been working for our office since day one. Maria is currently also seeking a degree in General Business Administration at the University of North Texas at Dallas; hoping not only to gain experience working in our office but to expand her knowledge in a field that has always interested her. In her spare time Maria enjoys spending time with her family and friends, reading, going out and exercising.
Yen Nguyen, Office Manager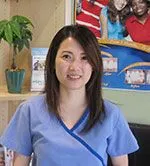 She worked with our office since day one. While having the big responsibility to manage our office. She is responsible for scheduling appointments and coordinating the financial and insurance aspects of our patient's treatment. Yen likes to spend her space time with family and friends at church, enjoying dinners, shopping and traveling. She loves to be active, doing all kinds of exercises.
Minh Nguyen, RDA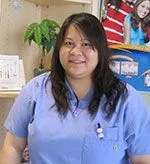 Minh has been working as a Dental Assistant for eight years, assisting has become second nature to her. Minh has vast knowledge of the field and knows how to make patients feel comfortable at all times. You can always be sure that she will address all the questions you have when you are going to have treatment.
Meagan Hicks, RDA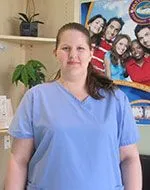 Graduated from Dental Assisting school in August 2012. Obtained her Nitrous Certification at Baylor University in Dallas and will continue her dental certifications to benefit our office. Meagan is CPR certified and actively renewing her education courses. She loves spending time with family and friends, trying new restaurants, traveling, swimming, and basketball.